I just bought and planted this tree around a month ago, and the information that came with it (bought it on the internet) said it had been pruned before they sent it, but I have questions.
I live in northwest Iowa (zone 5, very close to zone 4) and I've seen a lot of websites saying I should prune in late winter, but then I've seen a few saying to prune in the late summer. Which is it?
And for the picture...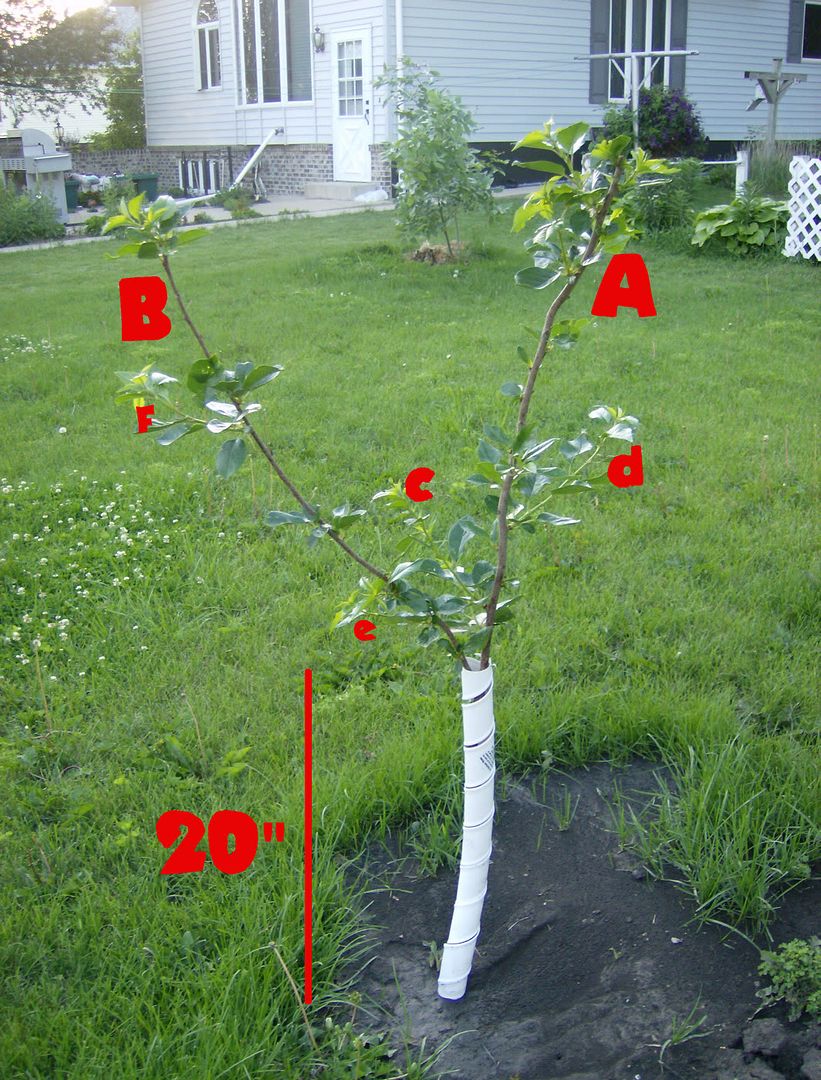 The (A) is obviously the main/central trunk. (B) looks problematic to me based on what I've read - it looks like too small of an angle off the central trunk - should I tie it down? String from the branch to a stake in the ground to try to get it more horizontal? A & B were on the tree when I received it and since then a few more branches have started coming off of it.
Based on what I've been reading, I'll trim E, C, and F off, and keep D. D is roughly 8 inches above where (B) branches off, and it faces the other direction. Am I correct in this thought? Since I'm planning on keeping D, should I tie it or space it so it'll grow more horizontally? If so, any advice on what to use and how to do this?
Also, B is almost at tall as A. Should I trim it back so it's shorter or something?
Thank you for your help!!